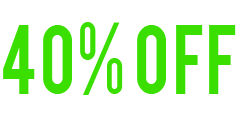 Mold Detection in Dallas/Fort Worth
What We Offer
Dog Gone Mold of DFW is a certified mold detection service company operating in the Dallas Fort Worth Metroplex.  What makes us different is we not only bring technology and experience to the home, we add something extra; we incorporate a mold sniffing dog to the mix.  Upfront, our technology, and education should more than gather the information we need to detect mold in any structure.  However, adding Mason to our arsenal of mold detecting resources adds another layer of confidence.  On the surface, we appear to offer the same level of service as any other mold detection service in the DFW metroplex.  What makes us different is our implementation of a highly trained mold-sniffing dog that isn't biased and only cares about finding mold.  Let us prove it to you.
Ask me about my dog.
When it comes to residential or commercial mold detection, Mason is always on the hunt to ensure we don't miss a thing.

Dog Gone Mold Dallas was the right call to make! We phoned in the morning after a Google search and Angie's List recommendation and received prompt same day service. Calvin was very informative, professional and courteous. Mason (Calvin's very soft associate) was also very polite. We are looking forward to the report of their visual and surface inspections. Thanks, Dog Gone Mold Dallas for excellent service!

Calvin was prompt and did a thorough inspection and test. Having Mason the mold sniffing dog was a neat bonus – and he also did a very thorough job! Our issue was resolved quickly and professionally.

It was a great experience. The representative, Calvin, was punctual and very professional. He explained what he would do step by step which made us very comfortable with the level of service we were getting. He followed it up by bringing in Mason, the dog, to wrap up the inspection. Getting the all-clear has most definitely eased our concerns. We will be referring them to our family and friends!!